News & Notices

Colbert County
PINK Garbage Can Program
Colbert County is making Pink Garbage cans available to residents who wish to show their support for Breast Cancer Awareness. There is a one-time charge of $30.00 for replacement of your green can with a PINK can.
Application and payment may be made in person or mailed to:

Colbert County Household Garbage
851 Mississippi St
Tuscumbia, AL 35674

Phone: (256) 383-9918
Click [here] to download the application.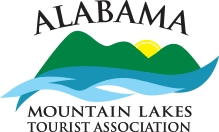 PUBLIC NOTICE
The Colbert County Commission is hereby giving notice that all work on painting project #1 in the upstairs offices of the Courthouse have been completed.
Posted: 05/22/23
Upcoming Board Appointments

The Colbert County Commission invites citizens to participate in community service. Citizens may, and are encouraged to, make application for appointment to a number of boards which are important to our community.
Colbert DHR Board
Inspiration Landing Board
Applications must be received by close of business October 16, 2023, by the County Administrator, Roger Creekmore, at this email link Roger Creekmore.
Download an application here.
Press Release: Singing River Trail
Decatur to Shoals Master Plan Visioning Workshops
Launch 2035 and the Singing River Trail have begun the process of developing a trail master plan that will connect Decatur to the Florence/Muscle Shoals region, building on the original master plan that connected Huntsville to Athens and Decatur. Local residents are invited to come learn about the health and economic benefits of trails and contribute their input into the vision for the Singing River Trail route. Public involvement and stakeholder input will set a foundation for the development of the master plan and we want to hear from you!
The community is invited to participate in drop-in, interactive workshops that will identify a vision and opportunities for the development of the Singing River Trail. Come share your thoughts with the project team: What kind of greenway trails would you like to see? What destinations should be connected? What other ideas do you have?
For the public's convenience, there are two locations on two dates in Decatur and Florence (June 14th and June 15th).
When/Where:
Tuesday, June 14th, 4-7pm at Cross-Eyed Owl Brewing Company (105 1st Ave NE, Decatur, AL 35601)
Wednesday, June 15th, 4-7pm at Singin' River Brewing (526 E College St, Florence, AL 35630)
Project Website
For additional project information and resources, visit: https://singingrivertrail.com/
Contact Information:
John Kvach, Singing River Trail Executive Director
(256) 731-9055 | john@singingrivertrail.com
A brochure is available for download [here].
Voter Information YOU Need to Know About
as a Citizen of Colbert County
Periodically, the Secretary of State mandates that each Alabama County Board of Registrars compile a list of voters to be purged from the voter rosters due to; one, death of the registered voter, two, that voter relocating their residence beyond the County or political boundary in which they were last registered to vote or lastly, due to voter inactivity of the previous four years.
The "purge list" for Colbert County can be viewed or downloaded here. This is the current list of Colbert County voters which are scheduled to be removed in the near future.
Please review this list and if your name is among those listed and should not be or if you find other discrepencies with the list, contact the Colbert County Board of Registrars and find out what you need to do to ensure that you will be able to vote.
There is a very important election next year, which is when we will vote for a U.S. Senator, our State offices including Governor; Secretary of State; Attorney General and others, including our legislators. We will also elect our District Judge; Sheriff, and District Attorney.
Every citizen has the right and the responsibility to choose the best person to represent us. Please participate in the process of selecting our political leaders!

There's no business like Shoals business!
Business hasn't stopped and the Shoals Chamber hasn't either. However, in order to show extra caution for our staff, members, and visitors, we are not accepting walk-ins at this time. Please know that your Chamber is still working for you, and you can reach out to us via email, phone, and social media. Let us know how we can help!

These resources are available on the SCOC website at: www.shoalschamber.com
2020-2023 Colbert County Transporation Plan
On August 6, 2019 the Colbert County Commission; upon recommendation by the County Road Department, approved the FY 2020-2023 County Transportation plan, leveraging the proceeds of the Rebuild Alabama Act fuel tax. Under the plan, 52.39 miles of Colbert County Roads will be resurfaced over the next three year . Preparations for paving some of these roads are already in progress and actual paving will begin in September 2019.
For roads, milage and estimated costs a revised plan with additional roads added, may be viewed or downloaded here:
View the 2020-2023 Colbert County Transporation Plan here
LeanStream WiFi on the Go Announcement